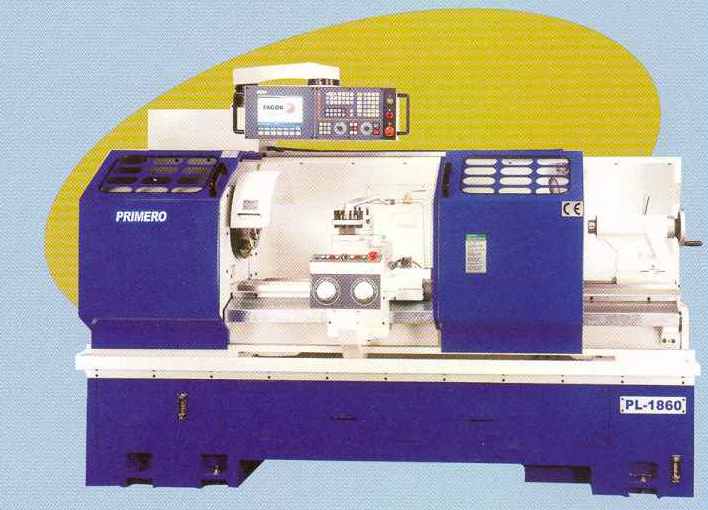 These machines are also available for sale in Canada.
For Canadian inquiries, please call TOLL FREE (800) 877-1116
STANDARD ACCESSORIES
1. RS-232 Port
2. Automatic lubrication for all sliding surfaces
3. Work Light
4. Coolant system
5. Splash guard featuring sliding door with inspection window
6. 4-station toolpost and 2-station rear toolpost
7. Inspection report
8. Operation, programming and maintenance manuals
9. Tool centers (one steel, one carbide)
10. Adapter sleeve
11. Set of wrenches
12. Set of hexagon T-type wrenches
13. Spare paint
14. Spare fuse
15. Wrench for spindle
16. Oiler
17. Leveling bolts and nuts.
OPTIONAL ACCESSORIES
1. 10, 15, 20 or 25 HP Motor
2. Follow rest
3. Steady Rest
4. 3-Jaw scroll chuck
5. 4-jaw scroll chuck
6. Face plate
7. Quick change toolpost (6-tool holder)
8. American toolpost (single tool holder)
9. Sub-plate for gang tooling, Hardinge type
10. Live Center (MT4)(MT5)